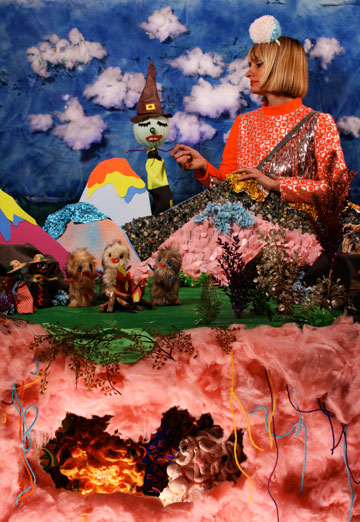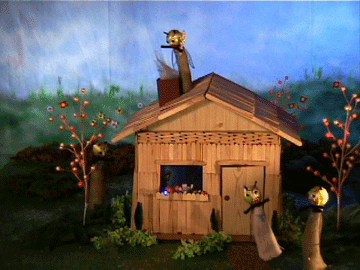 . .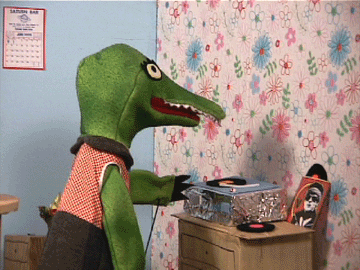 PUSSYCAT ONE SHEET
__________________________________________________
TYPE OF MUSIC:
PUPPETRY / MINIMAL ELECTRONIC SOUNDTRACKS

BACKGROUND:
Born in Antlers Oklahoma.
Studys puppetry with Christian Youth Ministry and learns oil painting from elder realative in Oklahoma.
Many years spent mastering oil painting and puppetry
Moves to New Orleans and opens influential puppet theater called PUSSYCAT CAVERNS
Currently operating the Spellcaster Lodge with QUINTRON on St. Claude Avenue.

WHERE NOW?:
PROS:
Extremely creative. Colorful. Not like anything else you will ever see in a rock club.

CONS:
Unable to drive a manual transmisson and sometimes mistakes 6 for 9.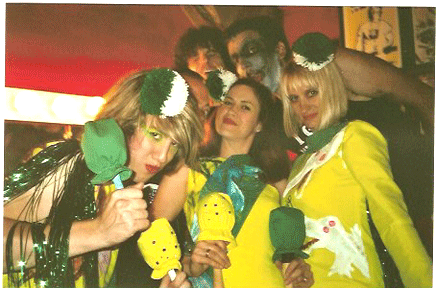 Miss P backstage in New Orleans with Shopping Bear and Slave Bear.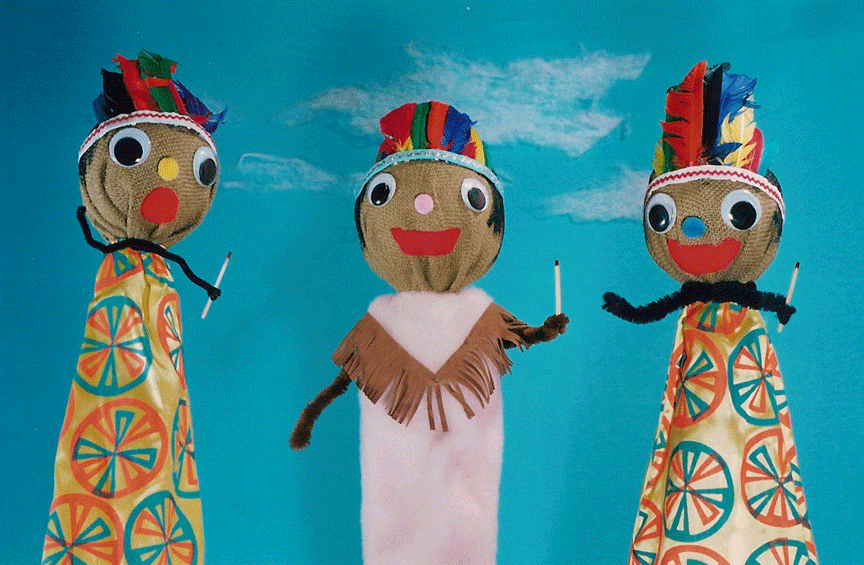 Chief Pushmataha and the braves of Red River Valley as Picky the squirrel enters the spirit world in the puppet show, "MYSTERY AT SQUIRREL RANCH".
You can order Miss Pussycat's puppet videos and DVDs in our GIFT SHOP .